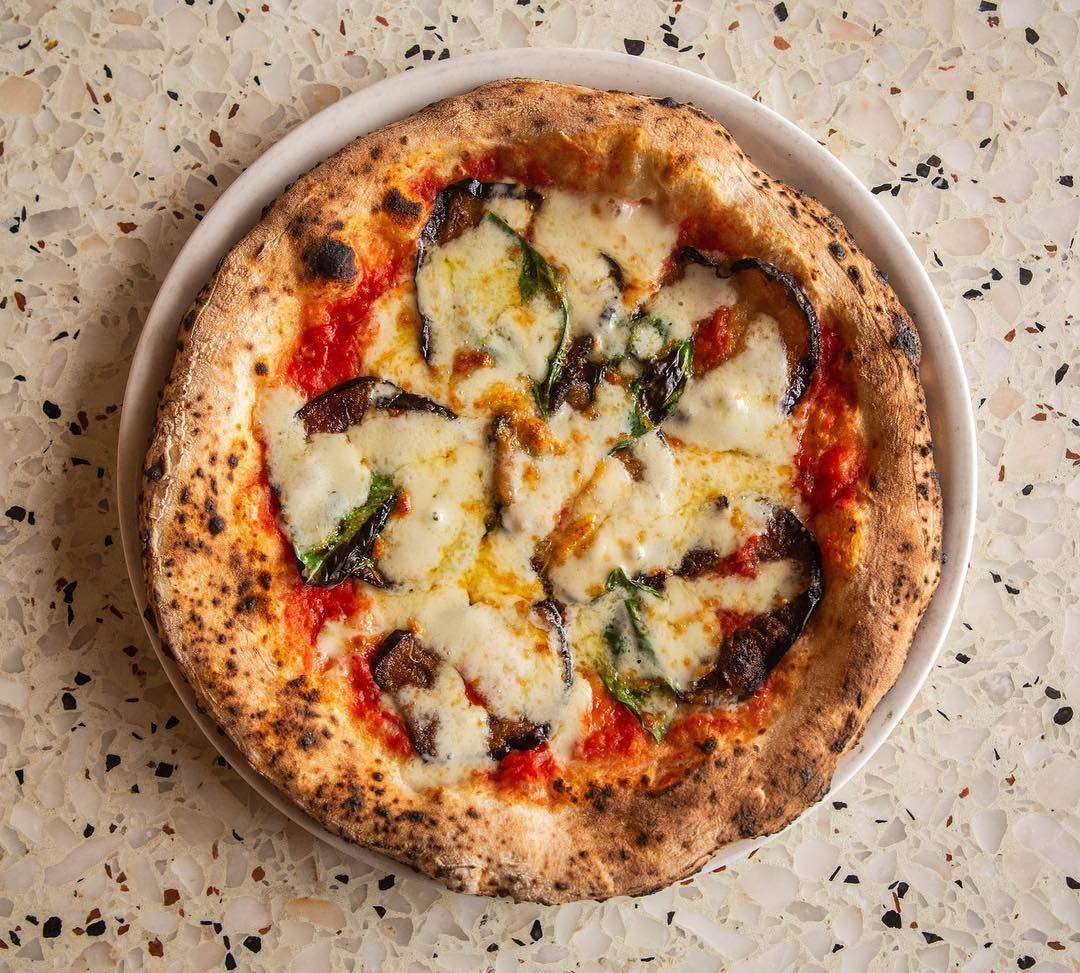 Who said you need to go to Italy to find good pizza?
Frankly, we consider ourselves to be the ultimate pizza connoisseurs, and in our opinion, pizza is also the perfect date food. It's simple, delicious and – unlike your blind date – is unlikely to disappoint. Here's our wrap-up of the five best pizza joints in Sydney…
#1 Matteo, Double Bay This wee gem not only boasts one of the best pizza bases in Sydney, but it's super stylish and the perfect spot for an afternoon Aperol (should the mood strike!). Our pick? Start with the Levoni Parma Prosciutto Local Buffalo Mozzarella, nibble on a Funghi pizza and then be prepared to be wowed by the salt-crusted snapper which is cracked open at the table. Perfection.
#2 Da Orazia Pizza + Porchetta, Bondi This Bondi institution needs no introduction and if you're looking for authentic Neopolitan pizza – you won't be disappointed.
#3 Salt Meats Cheese, Everywhere While this family-owned franchise seems to be popping up left, right and centre – if you're after a simple feed and a pizza without the frills, then Salt Meats Cheese is pretty foolproof. The new joint in Cronulla has a prime location, so if you're after a good spot for date night, maybe pop in for a glass of Sangiovese and a Margherita pizza.
#4 Da Mario, Rosebery Foodies, listen up! Rosebery might feel a little out of the way (read: not in Surry Hills), but in recent years, some culinary classics have popped up in this southern suburb. And, Da Mario is one of them! This authentic Italian restaurant serves all your favourites but they're undoubtedly famed for their traditional Neopolitan pizza. You can't go wrong with Pancetta – but just order it all. Seriously.
#5 Arte Bianca, Double Bay Apparently those folk in Double Bay love their pizza as much as we do! For Sicilian-style pizza, there's no place better. Oh, and the mushroom risotto is pretty darn good too.