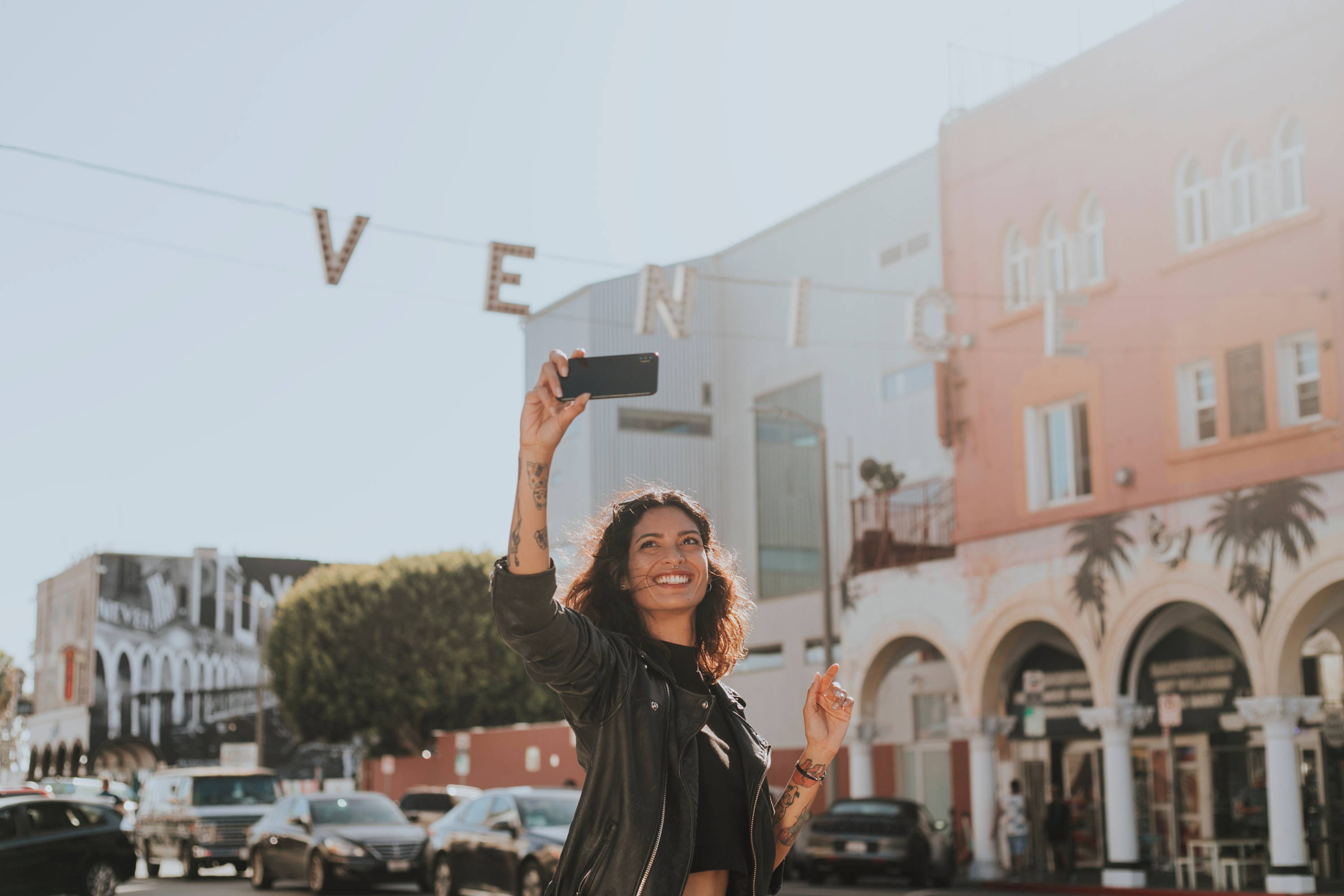 Writing about yourself is seriously the worst. We get it.
Whether you're crafting your perfect online dating profile or trying to refresh your LinkedIn feed to attract potential employers – your bio counts. We launched The Write Bio to help people just like you get more hits and better dates – but if you don't have time to engage the experts (read: us!), here are three quick ways to boost your bio RN.
#1 – Pick the right pic
First of all, let's talk about your profile pic. Whether you're crawling for dates or wanting to look professional, your profile pic should be a high-quality shot of you, smiling, and not wearing sunnies. It's pretty much that simple.
Other things to avoid – shots of your cat, pics of other women, pics of you from 10 years ago, pics of you drunk, disorderly – and/or, all the above.
#2 – Keep it simple When you're reading a book, you don't expect to discover the whole plot during the first chapter, do you? Instead, the author usually drops a few hints about the story that's about to unfold, naming key characters, providing a few important details and then leaving the rest to play out in the following pages. You should adopt the same philosophy for your bio.
Start with an opening statement that introduces who you are and maybe lists one or two key features about yourself. Don't include your entire job history in your LinkedIn bio (that's what your CV is for) and likewise, when crafting your dating profile, we don't need to know what you ate for lunch and the name of your dog growing up – leave some of the good stuff for your date.
#3 – Be honest
We can't stress this enough, but being honest is the key to success. If you're looking to attract someone special, they're not going to be impressed if you claim to be an outdoorsy type and then freak out when they suggest a casual hike on your first date. And if you're looking to boost your professional profile, don't say you're an Excel whiz if the sight of spreadsheets makes you sick. Speaking from experience, you will be exposed!
Need some help crafting your perfect profile? Drop us a line to find out how we can help.